Greg Black
gjb at gbch dot net
Home page
Blog front page
If you're not living life on the edge, you're taking up too much space.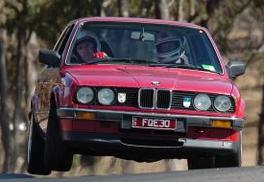 Syndication / Categories

All


Announce


Arts


Books


Cars


Family


House


Meta


People


Places


Random


Society


Software


Technology


Writing

Worthy organisations
Amnesty International Australia — global defenders of human rights

---
Médecins Sans Frontières — help us save lives around the world

---
Electronic Frontiers Australia — protecting and promoting on-line civil liberties in Australia

Blogroll
(Coming soon…)
Software resources



Wed, 14 Oct 2009
I have a project to reduce or eliminate some of the things that take up a fair bit of time but which don't seem to provide commensurate benefits. This project advances in fits and starts, but today sees a couple of steps forward.
The second thing I did was to deactivate my Facebook account. That was quickly done, although I did need five attempts before I got a captcha that I could decode to complete the deactivation process.
The other thing, which took most of the day, was to setup a new dspam installation to help in the fight against the incoming deluge. I've been a keen dspam user for ages, ever since I setup a test installation to see if it had promise. Finally, I've updated it to the latest version, put it into place properly, trained it on a corpus of 10k ham and 70k spam that I've carefully assembled over the past few weeks, and am now watching it do an almost perfect job.
So this is all good. Now I need to move on and do some of the things I want to do with the free time—but first we are having a little holiday for a couple of weeks.