Greg Black
gjb at gbch dot net
Home page
If you're not living life on the edge, you're taking up too much space.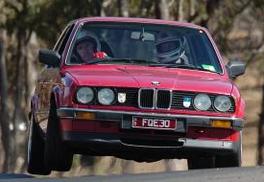 Syndication
Worthy organisations
Amnesty International Australia — global defenders of human rights

---
Médecins Sans Frontières — help us save lives around the world

---
Electronic Frontiers Australia — protecting and promoting on-line civil liberties in Australia

Blogs
(Coming soon…)
Categories
(Coming soon…)
Archives
(Coming soon…)
Software resources


Tue, 07 Sep 2004
Well, it's taken me a month, but I've finally put up a few baby pictures so that friends and family can have a look at baby Evan. There's a taste below and you can click here to see the little gallery.
I know I should get some proper gallery software to manage this stuff, and I will do that one of these days—just as soon as I setup different web server software. In the meantime, this gives us all something to get started with.
Here's the proud grandfather with the baby: