Greg Black
gjb at gbch dot net
Home page
If you're not living life on the edge, you're taking up too much space.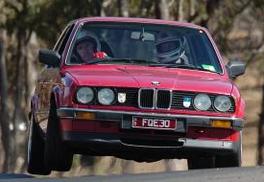 Syndication
Worthy organisations
Amnesty International Australia — global defenders of human rights

---
Médecins Sans Frontières — help us save lives around the world

---
Electronic Frontiers Australia — protecting and promoting on-line civil liberties in Australia

Blogs
(Coming soon…)
Categories
(Coming soon…)
Archives
(Coming soon…)
Software resources


Sat, 04 Sep 2004
I'm feeling pretty virtuous now after putting in a few hours on the downstairs bathroom—finished the missing wall, re-routed some wiring and fitted new light switches, and framed the second window. Chrissie gave me an ultimatum last week that involved finishing the bathroom and kitchen before her house guests arrive in a couple of weeks. I think we've redefined "finish" to mean "make respectable" in the case of the kitchen—that will still require patching the various holes in the ceiling where the old lights were removed, fitting cornices to the two walls that lack them and at least getting a white undercoat onto the ceiling. The bathroom will probably have to be finished, except for the big mirror—but the sanding of the new ceiling, patching the cornices, punching and filling the nail holes in the walls, and painting the whole shebang will take me a while.
Then there will be the Family Therapy Conference, which is what the guests will be here for. That will be followed by our trip to Townsville—I'm just going up for fun, but Chrissie will be teaching for UQ for part of the time. And we'll need to have some new technology setup to deal with our email while we're away. None of this is hard, but time's running out. And I did want to play with the car again soon, but perhaps that will have to wait a little …