Greg Black
gjb at gbch dot net
Home page
If you're not living life on the edge, you're taking up too much space.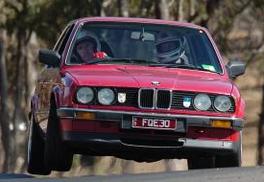 Syndication
Worthy organisations
Amnesty International Australia — global defenders of human rights

---
Médecins Sans Frontières — help us save lives around the world

---
Electronic Frontiers Australia — protecting and promoting on-line civil liberties in Australia

Blogs
(Coming soon…)
Categories
(Coming soon…)
Archives
(Coming soon…)
Software resources


Sat, 04 Sep 2004
Although it happened a week ago, I've been too shocked by the death of Chuck Yerkes to write about it. A quick Google search for his name leads to several pages where people record their reactions, a San Francisco Chronicle news report of his death and a memorial wiki.
I never met Chuck in person, but I've seen him on BSD and other Open Source mailing lists for many years and exchanged email with him on a number of occasions over that time. Like many others, I found him technically bright, always helpful, pleasant and kind. He will be greatly missed by his family and in the communities where he was known. I will miss him.