Greg Black
gjb at gbch dot net
Home page
Blog front page
If you're not living life on the edge, you're taking up too much space.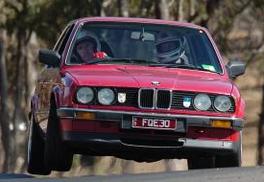 Syndication / Categories

All


Announce


Arts


Books


Cars


Family


House


Meta


People


Places


Random


Society


Software


Technology


Writing

Worthy organisations
Amnesty International Australia — global defenders of human rights

---
Médecins Sans Frontières — help us save lives around the world

---
Electronic Frontiers Australia — protecting and promoting on-line civil liberties in Australia

Blogs
(Coming soon…)
Archives
(Coming soon…)
Software resources


Fri, 11 Nov 2005
Like most thinking people, I'm alarmed by the government's hasty adoption of ill-conceived and unnecessary legislation as part of the so-called war on terror. I certainly don't feel safer as a result of it. And I'm very concerned about the miscarriages of justice that it seems to be designed to accomplish.
I liked Sarah's blog article about it, in particular the historical antecedents of the current situation. It would be good to see more people subjecting their governments' programs to this kind of rational analysis.
Note: this entry has been updated now that the link above has been fixed.