Greg Black
gjb at gbch dot net
Home page
Blog front page
If you're not living life on the edge, you're taking up too much space.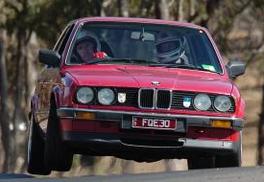 Syndication
Worthy organisations
Amnesty International Australia — global defenders of human rights

---
Médecins Sans Frontières — help us save lives around the world

---
Electronic Frontiers Australia — protecting and promoting on-line civil liberties in Australia

Blogs
(Coming soon…)
Categories
(Coming soon…)
Archives
(Coming soon…)
Software resources


Fri, 12 Nov 2004
Since writing about this previously, I've discovered that—even though I restarted ntpd with the same magic as before—it has so far failed to synchronise with the NTP server. Clearly, something is rotten here. I'm going to reboot the laptop shortly, to accommodate some security upgrades, so it will be interesting to see what happens when it wakes up.
Update: Several reboots later—for software upgrades—and nothing has changed. Apple's NTP is not working. I've since seen the announcement by the OpenBSD people for their OpenNTPD implementation (released on 2 November). It's a lightweight utility, lacking some of the support tools (e.g., ntpdate and ntptrace) and offering slightly less accuracy than the huge implementation usually used. Their goals are to provide an implementation that is secure, lean, easy to configure, reliable, and sufficiently accurate for most purposes. So my next step will be to set it up on the laptop and see how it goes. Watch this space for further info.