Greg Black
gjb at gbch dot net
Home page
If you're not living life on the edge, you're taking up too much space.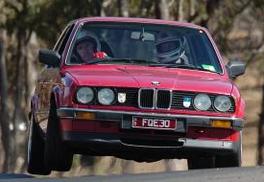 Syndication
Worthy organisations
Amnesty International Australia — global defenders of human rights

---
Médecins Sans Frontières — help us save lives around the world

---
Electronic Frontiers Australia — protecting and promoting on-line civil liberties in Australia

Blogs
(Coming soon…)
Categories
(Coming soon…)
Archives
(Coming soon…)
Software resources


Fri, 27 Aug 2004
Since I'm quick to find fault with businesses that don't measure up to my expectations, it gives me some pleasure to report a business that did well. Many people responded to my request for suggestions about the brands of mouse they preferred—and I'm most grateful for that. The overwhelming majority suggested Microsoft; a decent minority were Logitech fans; the rest were nowhere. Having had two logitech optical mice fail recently, I decided to go with Microsoft. And since one of the recommendations—whose author shall remain nameless for now as it was in private email—included the URL for online shopping, I followed it to Harris Technology.
I have to say that I found their online shopping site hard to navigate, but I managed it. I ordered two mice with one day shipping and specified that I wanted them shipped the following day and that I wanted to be called on my mobile in advance so that I could arrange to be home to take delivery. To my surprise, they rang me half an hour later to confirm the order and delivery address details and said they would put a label on the parcel to ask the courier to ring me.
This morning, the phone rang again. The nice man from Harris explained that he'd discovered that the courier would not ring me and so he wanted to see when I'd be home. I thanked him and said I could wait until 11:00 and he assured me that the delivery would be before then. At 10:15 the courier rang to see if I was there—because there was a request on the package to do that. Minutes later, he delivered my package. And I got to sign for it on some electronic hardware, where my signature looked even worse than usual.
So, unlike Apple who promised to call and didn't, I got three calls for this small purchase. Although I think we could have managed with fewer calls, I certainly prefer too many to too few. On the whole, I'm impressed; and I expect to take more business to Harris Technology.
The other thing that astonished me when I unpacked the first mouse was that there was a 150-page manual included. How much can there be to say about a mouse? It turns out that only 10 pages were needed to say it in English; apparently it's cheaper to ship 150 pages to everybody than 10 pages to those who might need them. But it was the content of the last page that had me amazed. It counselled me to "be healthy"; to "eat a balanced diet and get adequate rest"; to "exercise for overall fitness"; to "learn to manage stress"; and various other motherhood suggestions. I never expected to be reading that kind of stuff in a manual that came with a mouse. Must be getting old.