Greg Black
gjb at gbch dot net
Home page
If you're not living life on the edge, you're taking up too much space.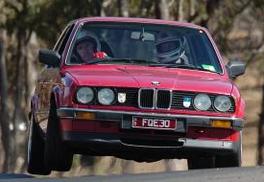 Syndication
Worthy organisations
Amnesty International Australia — global defenders of human rights

---
Médecins Sans Frontières — help us save lives around the world

---
Electronic Frontiers Australia — protecting and promoting on-line civil liberties in Australia

Blogs
(Coming soon…)
Categories
(Coming soon…)
Archives
(Coming soon…)
Software resources


Sun, 12 Sep 2004
Nice work by Brad keeping the alternate Planet Humbug online, given the woes that continue to afflict the Humbug box. Naturally, the only place where I knew to find its address was inaccessible, but I was pleased to find it with a simple Google search.
I was slightly less pleased to see that Ispell still doesn't recognise Google. That's true of some high profile online dictionaries as well; although Wiktionary have an entry, as does Dictionary.com, so the world will go on without Webster and Cambridge.