Greg Black
gjb at gbch dot net
Home page
Blog front page
If you're not living life on the edge, you're taking up too much space.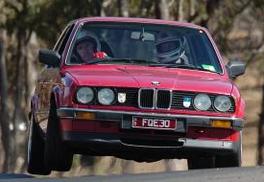 Syndication / Categories

All


Announce


Arts


Books


Cars


Family


House


Meta


People


Places


Random


Society


Software


Technology


Writing

Worthy organisations
Amnesty International Australia — global defenders of human rights

---
Médecins Sans Frontières — help us save lives around the world

---
Electronic Frontiers Australia — protecting and promoting on-line civil liberties in Australia

Blogs
(Coming soon…)
Archives
(Coming soon…)
Software resources


Wed, 29 Jun 2005
I've been meaning to blog about my reading, but have not really got around to it until now. But I've just waded through the 400,000-odd words of Greg Bear's Darwin's Radio and Darwin's Children, and it seemed like a place to start.
As I had expected, the books have a strong scientific underpinning with interesting speculative elements and the overall story is fascinating, although he gets bogged down in detail and loses the thread of some of his characters. I was surprised by the general low quality of the writing—he doesn't really get narrative or characterisation. And I was dismayed by the woeful editing—sentences appearing twice, words doubled or left out, and a variety of other sins.
And then there was the depressing nature of the world, especially the USA, as he portrayed it. I suspect that the authoritarian outcomes he predicts are in fact quite likely—but it depresses me to read about it.
My final beef is with the descent into a credulous belief in god late in the second book. The story didn't need this, and the general insistence on this as a "scientific" SF book (where most of the main characters are scientists) just doesn't fit with an unexplained and unneeded god. I really don't know what went wrong there, but it has certainly dampened any interest I might have had in his future books.