Greg Black
gjb at gbch dot net
Home page
Blog front page
If you're not living life on the edge, you're taking up too much space.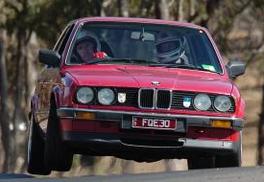 Syndication / Categories

All


Announce


Arts


Books


Cars


Family


House


Meta


People


Places


Random


Society


Software


Technology


Writing

Worthy organisations
Amnesty International Australia — global defenders of human rights

---
Médecins Sans Frontières — help us save lives around the world

---
Electronic Frontiers Australia — protecting and promoting on-line civil liberties in Australia

Blogs
(Coming soon…)
Archives
(Coming soon…)
Software resources


Tue, 17 May 2005
This blog is one year old today, so I thought I'd finally stop promising to provide category links and actually do something about it. So, finally, you'll find the main categories I've been using with links to the blog pages and "XML" buttons that you can use for RSS feeds to any of the categories, including the main blog, as usual. This should not be too tricky, but it's possible I've broken something. If so, let me know.
And, while I was improving things, I also shrunk most of the images that might still appear in stories to help them load faster and I've cut down the number of entries that get shown on the main page from 40 to 25, also in the interest of speed.