Greg Black
gjb at gbch dot net
Home page
Blog front page
If you're not living life on the edge, you're taking up too much space.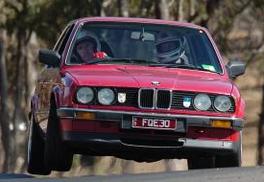 Syndication / Categories

All


Announce


Arts


Books


Cars


Family


House


Meta


People


Places


Random


Society


Software


Technology


Writing

Worthy organisations
Amnesty International Australia — global defenders of human rights

---
Médecins Sans Frontières — help us save lives around the world

---
Electronic Frontiers Australia — protecting and promoting on-line civil liberties in Australia

Blogroll
(Coming soon…)
Software resources



Fri, 24 Mar 2006
Nothing like being interrupted at exactly the wrong moment to give me a nice opportunity to look like an idiot. Here is the content that was supposed to be attached to this post when it first appeared.
Back in early February, I mentioned that I was playing with Technorati. I added some Technorati-related stuff to my Blosxom templates and I thought I'd see how useful Technorati might be.
I have now finished this experiment. Either I am too stupid to drive it or Technorati is too broken—but I have been quite unable to derive any useful results from any of the searches I have attempted and my dabbling with its other features has left me cold. So the links will now disappear and I'll forget about Technorati.