Greg Black
gjb at gbch dot net
Home page
Blog front page
If you're not living life on the edge, you're taking up too much space.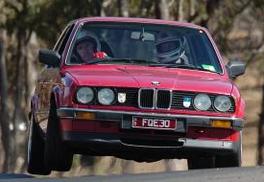 Syndication / Categories

All


Announce


Arts


Books


Cars


Family


House


Meta


People


Places


Random


Society


Software


Technology


Writing

Worthy organisations
Amnesty International Australia — global defenders of human rights

---
Médecins Sans Frontières — help us save lives around the world

---
Electronic Frontiers Australia — protecting and promoting on-line civil liberties in Australia

Blogs
(Coming soon…)
Archives
(Coming soon…)
Software resources



Sun, 26 Feb 2006
The behaviour of political leaders in recent years with respect to dealing with large scale crises flies in the face of common sense and historical data. There seems to be a certainty that people are too stupid to help themselves and that we need top-down control. One recent major failure of this model was seen in the pitiful response to the hurricane that devastated New Orleans.
While catching up on some of my reading today, I came across an interesting article in the New Scientist of 8 May 2004 entitled Heroes of the hour. It was written before Katrina, but the lessons in it are clear.
Minor update: the URL above takes you to the article summary. You need either to be a subscriber or to pay to read the whole thing.