Greg Black
gjb at gbch dot net
Home page
Blog front page
If you're not living life on the edge, you're taking up too much space.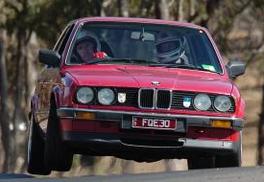 Syndication / Categories

All


Announce


Arts


Books


Cars


Family


House


Meta


People


Places


Random


Society


Software


Technology


Writing

Worthy organisations
Amnesty International Australia — global defenders of human rights

---
Médecins Sans Frontières — help us save lives around the world

---
Electronic Frontiers Australia — protecting and promoting on-line civil liberties in Australia

Blogs
(Coming soon…)
Archives
(Coming soon…)
Software resources


Wed, 15 Feb 2006
I see the unspeakable Danna Vale is concerned Australia will become dominated by Muslims. I'm concerned about that too. But I'm far more worried that Australia might still be dominated by christians in another 50 years.
For those who care—and to provide me with a useful URL for future use, my stance on the value of all religions is nicely described by biologist PZ Myers. By the way, I recommend Myers's blog to all intelligent readers.