Greg Black
gjb at gbch dot net
Home page
Blog front page
If you're not living life on the edge, you're taking up too much space.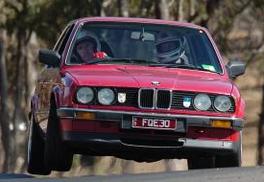 Syndication / Categories

All


Announce


Arts


Books


Cars


Family


House


Meta


People


Places


Random


Society


Software


Technology


Writing

Worthy organisations
Amnesty International Australia — global defenders of human rights

---
Médecins Sans Frontières — help us save lives around the world

---
Electronic Frontiers Australia — protecting and promoting on-line civil liberties in Australia

Blogs
(Coming soon…)
Archives
(Coming soon…)
Software resources


Thu, 24 Nov 2005
This campaign seems important to me. November 25 is the International Day for the Elimination of Violence Against Women. The white ribbons are worn by people who support this cause.
Learn more about it, including how you can participate, at the Amnesty International website, in particular on the White Ribbon Day page.