Greg Black
gjb at gbch dot net
Home page
Blog front page
If you're not living life on the edge, you're taking up too much space.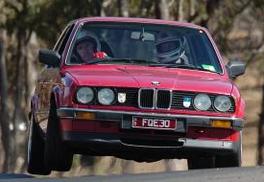 Syndication / Categories

All


Announce


Arts


Books


Cars


Family


House


Meta


People


Places


Random


Society


Software


Technology


Writing

Worthy organisations
Amnesty International Australia — global defenders of human rights

---
Médecins Sans Frontières — help us save lives around the world

---
Electronic Frontiers Australia — protecting and promoting on-line civil liberties in Australia

Blogroll
(Coming soon…)
Software resources



Fri, 21 Apr 2006
I am frequently asked questions by other software developers about the issues one faces in the process of moving away from a job into the scary world of running one's own business.
Today I saw a nice post by Christopher Hawkins of Cogeian Systems entitled Face Time and Free Stuff. You'll have to scroll down a bit to get to it, as he seems to have combined two posts in one permalink for some reason. I think he has a lot of good ideas there and I recommend it to all the people who have been asking me questions.