Greg Black
gjb at gbch dot net
Home page
Blog front page
If you're not living life on the edge, you're taking up too much space.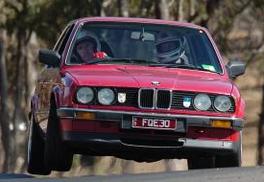 Syndication / Categories

All


Announce


Arts


Books


Cars


Family


House


Meta


People


Places


Random


Society


Software


Technology


Writing

Worthy organisations
Amnesty International Australia — global defenders of human rights

---
Médecins Sans Frontières — help us save lives around the world

---
Electronic Frontiers Australia — protecting and promoting on-line civil liberties in Australia

Blogs
(Coming soon…)
Archives
(Coming soon…)
Software resources


Wed, 25 May 2005
While gathering the facts for my previous post, I opened a new Firefox window with a few tabs to the articles of interest. Shortly afterwards, my gkrellm monitors started yelling at me about my CPU temperature rising. It had suddenly jumped to 42C (from the 29 to 30 that it's running now). A quick look at a top display also showed that we were running at about 97% CPU utilisation (where 5% would be normal). Those figures remained until I closed the extra Firefox window and now everything is back to normal. At least things did go back to normal and I was able to leave Firefox running, so this is better than earlier releases—although it could be better. In fairness, I'm not running the latest release today. This is 1.0.2 and I do have 1.0.4 and would normally be using it, but this particular instance of 1.0.2 has been running since 11 April, so I just put it to use out of laziness.