Greg Black
gjb at gbch dot net
Home page
Blog front page
If you're not living life on the edge, you're taking up too much space.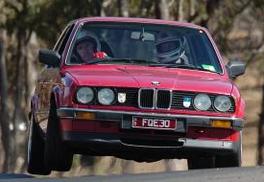 Syndication / Categories

All


Announce


Arts


Books


Cars


Family


House


Meta


People


Places


Random


Society


Software


Technology


Writing

Worthy organisations
Amnesty International Australia — global defenders of human rights

---
Médecins Sans Frontières — help us save lives around the world

---
Electronic Frontiers Australia — protecting and promoting on-line civil liberties in Australia

Blogroll
(Coming soon…)
Software resources



Tue, 30 May 2006
As distributed, FreeBSD for the AMD64 platform comes with a rather dodgy driver for the on-board nVidia nForce MCP NIC that appears on many motherboards for this CPU. In my case, the symptoms were trillions of device timeouts and weird unresponsiveness under Gnome and bizarre keyboard malfunctions—lost keystrokes and occasional cases of keys repeating hundreds or thousands of times.
Some research quickly established that these issues were well-known and that there was a revised version of if_nve.c that was supposed to address these concerns. Unfortunately, simply replacing that file with the updated version resulted in a kernel build failure, as other stuff was required. Since that other stuff was supposed to live in a directory that doesn't even exist on my machine, I decided to try plan B.
Shigeaki Tagahira has developed a FreeBSD native driver, based on the OpenBSD driver. Today, I built that and patched my kernel with his ciphy patch for the Cicada PHY and am pleased to say that the odd behaviour I was seeing now seems to have been cured. This is great news.
And yes, this is a bit boring, but I wanted to record the essential data in case I blow away my installation and forget how to rescue it. Aren't blogs wonderful?