Greg Black
gjb at gbch dot net
Home page
Blog front page
If you're not living life on the edge, you're taking up too much space.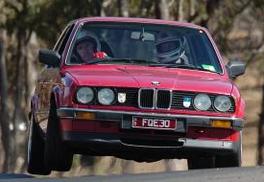 Syndication / Categories

All


Announce


Arts


Books


Cars


Family


House


Meta


People


Places


Random


Society


Software


Technology


Writing

Worthy organisations
Amnesty International Australia — global defenders of human rights

---
Médecins Sans Frontières — help us save lives around the world

---
Electronic Frontiers Australia — protecting and promoting on-line civil liberties in Australia

Blogroll
(Coming soon…)
Software resources



Thu, 31 Aug 2006
Shortly after I got my Powerbook, just over two years ago, Apple recalled its battery because of some fault that I no longer recall. This week, I discovered that the replacement battery is now subject to a recall. So I have to order my replacement, wait for six weeks for it to become available, respond in person within 48 hours of being informed that my new battery is ready and take care in the meantime not to leave the machine on with its battery installed unless it is under supervision. That's a pain. It's a bigger pain that I'm looking at a recall for the same component that has been recalled once already. I just wanted to whine on the record.