Greg Black
gjb at gbch dot net
Home page
Blog front page
If you're not living life on the edge, you're taking up too much space.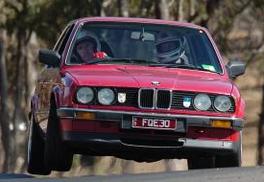 Syndication / Categories

All


Announce


Arts


Books


Cars


Family


House


Meta


People


Places


Random


Society


Software


Technology


Writing

Worthy organisations
Amnesty International Australia — global defenders of human rights

---
Médecins Sans Frontières — help us save lives around the world

---
Electronic Frontiers Australia — protecting and promoting on-line civil liberties in Australia

Blogs
(Coming soon…)
Archives
(Coming soon…)
Software resources


Fri, 04 Nov 2005
Mark Russinovich's blog entry about Sony's disgraceful DRM misfeatures on new CDs has had wide currency in the blogosphere—which is my justification for not providing a zillion links here—but little coverage in the mainstream media as yet.
I don't have much to add to the torrent of criticism, beyond mentioning that I'm planning to stop buying CDs altogether, at least until the industry backs away from this scheme and declares that it won't go down that road again. I know this won't be a popular response, as people will still want their music. But I think it's the only one that is consistent with the way I feel about Sony and their pals.